2019 IEEE Pulsed Power and Plasma Science Conference

Jun 24-26, 2019
Metglas will exhibit at the 2019 IEEE Pulsed Power and Plasma Science Conference (PPPS 2019) located in Orlando, FL.
The PPPS 2019 is the premier international conference dedicated to pulsed power and plasma science, combining the IEEE International Pulsed Power Conference and the IEEE International Conference on Plasma Science.
Stop by the Metglas booth, to get further information on our Pulse Core products and pick up an updated informational brochure outlining our Amorphous Magnetic Alloys. Representatives from Metglas®, Inc will be happy to answer any questions you may have about our products and discuss R&D capabilities at Metglas.
You can also attend the technical talk given by Metglas Director of Research and Development – Dr. Eric Theisen, on "The Current State of Custom Pulse Power Cores Supplied by Metglas Inc". His talk will be held Monday, June 24th at the 1F4 session starting at 10:45 AM.
We look forward to seeing you!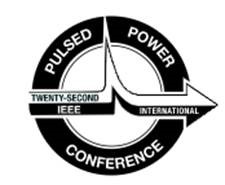 Pulse Power Cores